Approximately 26,000 catalytic converter thefts were reported in 2022, based on BeenVerified statistics. This is a 33% increase over 2021. The targets of these thefts are often expensive cats.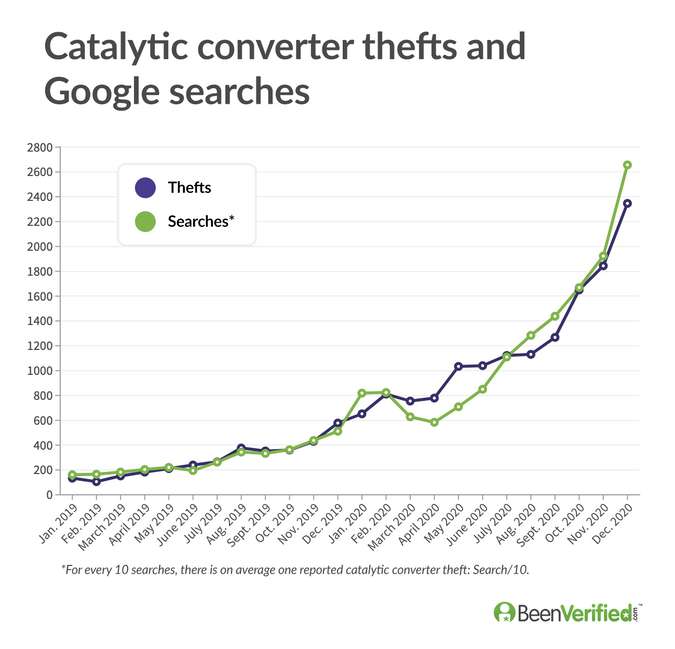 In case you're not aware, the Toyota 4Runner tends to have an expensive catalytic converter too. The cost of replacing it can even exceed $1500 in the event it is stolen. Taking preventative measures is necessary to avoid this expense.
Anti-theft devices such as shields, cameras, and alarms can prevent 4Runner's catalytic converter theft. Since thefts occur only while parking, a safe parking spot can also help prevent them.
In the article, I will present some of the most important prevention methods in great detail. Let's get started!
A Guide To 4Runner Catalytic Converter Theft Prevention
If you do not want to lose your beloved 4Runner's cat, take enough precautions. I have compiled a comprehensive guide below covering every possible measure to prevent theft. Have a look at it.
1. Following Parking 101
Always park your 4Runner in a garage with the door locked. I know this is a full-sized SUV, so finding a spacious garage may be challenging. In that case, simply park the vehicle in a crowded area.
Never partially park on the pavement and partially on the road. It gives thieves a wide enough opening to get to the catalytic converter.
While parking, choose a spot with a wall or fence. Try to position your exhaust side closest to the wall. This is a good way to obstruct the exhaust's access.
Look for low clearance vehicles and park the 4Runner nearby. Since low clearance blocks high clearance, the cat won't be easily accessible.
2. Investing in Anti-theft Shields
Installing an anti-theft shield is one of the most effective methods of preventing catalytic converter theft. It refers to a large piece of aluminum that covers the entire converter.
As the shield encloses the cat, thieves will have difficulty figuring out the device's precise location. Even if they somehow manage to pinpoint it, there is no way to break through aluminum or other heavy materials.
The Uni-Links Anti-Theft Shield is a perfect fit for the Toyota 4Runner. It is lightweight, made from aluminum, and does not require welding for installation.
Read Also: Catalytic Converter Heat Shield Fell Off: Is It a Problem?
3. Using Dash Camera and Alarm
Today's car parts markets are flooded with powerful motion-activated cameras. Put one of these dash cams in place. When a thief attempts to steal your 4Runner's catalytic converter, it can alert you.
If nothing else, the cam will at least capture the license plate of the gateway vehicle. Isn't that worth it?
Another device that can be useful is an alarm with high sensitivity. Such alarms are available in a variety of sensitivity levels. You should increase the sensitivity to the maximum.
As a result, whenever a thief jostles your 4Runner, the alarm will go off and make a loud noise. You can rest assured that no thief would dare to continue after hearing the sound.
4. Marking Your Catalytic Converter
You need to mark your catalytic converter with your vehicle's identification number. It does not necessarily prevent cat theft, but it has an advantage.
You see, thieves usually sell converters at scrap yards. If the dealer has a good reputation, he would never buy an item containing an identification number.
To mark your 4Runner's identification on the converter, make sure you use high-temperature paint.
5. Welding the Bolts
If the catalytic converter on your Toyota 4Runner is bolted, it is way more susceptible to theft. However, you don't need to panic because I already have a solution in mind.
Pay a visit to a garage that specializes in welding. Have them weld the cat's bolts. In this way, the converter will be more securely mounted.
Signs of Catalytic Converter Theft on a 4Runner
The following three signs suggest that a converter has been stolen.
1. Exhaust Smell
Among the most noticeable symptoms is an unpleasant odor coming from the exhaust. If the catalytic converter is missing, you may also experience a significant increase in exhaust fumes.
2. Roaring Noise
While starting your 4Runner, you should hear it roar loudly without any cats. Once you accelerate the car, the roaring will grow even louder.
3. Check Engine Light
Many factors can cause the check engine light to illuminate. Having said that, it occurs more frequently when the system detects no catalytic converters.
Things To Do When Your 4Runner's Catalytic Converter Goes Missing
Certain that your converter is gone? Here's what you have to do.
Make contact with the insurance company.
The first thing you want to do is inform your insurance provider. It is not uncommon for insurance policies to have complex time limits. Thus, let them know without delay.
Send pictures to the company showing the current state of the converter area.
Report it to the police
You have to report the incident to the authorities as soon as possible. By filing an online complaint, you can reach the police quickly.
I understand that it may not be helpful, but it's worth a shot. Moreover, you may need a copy of the police report for insurance coverage.
Seek advice from a mechanic
Driving a vehicle without a catalytic converter can be dangerous. Hence, have your mechanic examine the area surrounding the converter thoroughly. He can help you determine how to proceed with repairs.
Also Read: Do You Need A Catalytic Converter To Pass Inspection?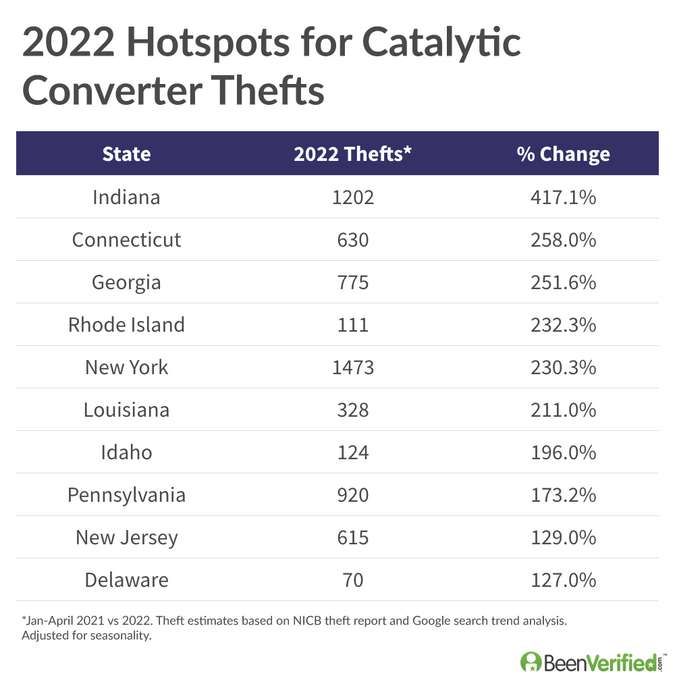 Which Toyota Cars Are At Risk For Catalytic Converter Theft?
As you are probably aware, Toyota 4Runners are at risk of catalytic converter theft due to their high value.
Aside from that, several other Toyota cars are also likely to have their cats stolen, as reported by CARFAX and other sources. Let's see them.
Toyota Prius
Toyota Camry
Toyota Auris (especially hybrid models)
Toyota Tundra
Toyota Sequoia
Toyota Tacoma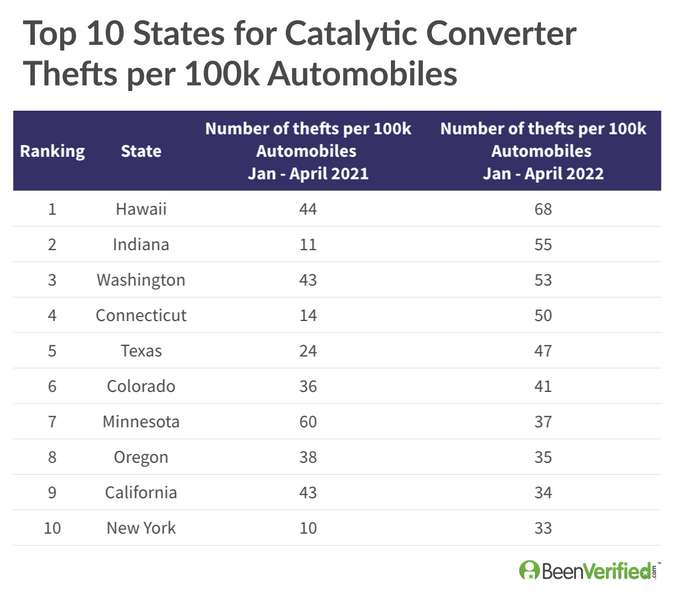 What Is Toyota Doing About Catalytic Converter Theft?
It is apparent that many Toyota models, including 4Runners, are vulnerable to cat theft. If anyone can take effective action against it, Toyota should be the one to do so.
So are they taking any particular initiatives?
Yes, thank goodness. In 2021, Toyota confirmed that they planned to mark over 100,000 catalytic converters. In collaboration with Smartwater and the police, the company hopes to identify the culprits through the markings on the stolen cats.
The best part of this announcement is that there will be no fee to mark the converters. It is as simple as contacting the Toyota dealer in your area.
To Sum Up
Although Toyota is doing everything in its power to prevent cat theft, you must do your part as well. Don't park your car in an unsafe area. Also, install various theft prevention devices.
Always remember that replacing your 4Runner's catalytic converter is a costly endeavor. You could end up saving over a thousand dollars by using the prevention methods described in the article.
Here is another article on catalytic converters in which I explained everything about does a cat back exhaust replace the catalytic converter?
If you are also interested to learn do headers replace catalytic converter? Then this content is for you.